memmo is a platform that offers personal video messages from athletes, actors, musicians, YouTubers, and other talents to their fans and followers. The videos are recorded, sent, and received on the platform. memmo enables modern fan experiences, and makes them more personal than ever before.
memmo is currently looking for a Product Designer / Product Manger to join the growing, distributed product team. At memmo you will be joining a remote team building a global marketplace platform that changes how celebrities connect with their fans. 
For this role you should be curious about how to solve design problems end-to-end for a two-sided platform in a team together with other designers and developers. This includes identifying user needs, generating concepts, defining and creating a product, as well as crafting how people will interact with it. We are in an exciting phase where our platform must evolve quickly in order to ensure continued scalability and growth of the product across new markets while adding new product features. You will be part of iterating on and designing product features that will stand the test of scaling and that can tackle our future challenges.
Working with Product Design at memmo you are responsible to:
Solve design problems end-to-end, from identifying user needs, generating concepts to defining and creating a product and crafting how people will interact with it.
Be well-versed in design applications such as Sketch, InVision, Figma (today we use Figma) to get the look and feel of your product ideas across.
Have knowledge of digital best practices and stay up to day to this ever changing landscape.
Explain, discuss and justify design decisions effectively as well as give design feedback.
Evaluate user experience to affect strategy and roadmaps
Communicate design concepts for digital products through various artefacts such sketches, wireframes, user flows, screen designs and interactive prototypes.
Influence which tools and technologies are being used to deliver stellar user experiences.
Work together with our CTO, PM, developer colleagues, and designers
Have fun :) 
To enjoy this role we think you have:
A strong digital design portfolio with examples of mobile and web work that demonstrate conceptual problem solving and the ability to define look and feel for consumer experiences.
Experience in Product Design and Product Management.
The ability to merge visual and interaction design skills to create unique design solutions.
The ability to create lower fidelity prototypes as well as fully interactive ones.
Experience in translating business requirements into a compelling user experience.
Experience in running in-person and remote workshops and interviews with various stakeholders to validate design decisions.
Innovative thinking and curiosity – questioning paradigms.
A hands-on get-stuff-done mentality.
The ability to manage and prioritize work effectively.
The ability to self-identify career goals.
An approach to teamwork that nurtures collaboration and stays transparent.
As part of our team, you'll enjoy:
The hustle and speed of a startup in hyper-growth mode.
Working closely with cross-functional teams of designers, product managers, engineers, marketers, and others across the company.
Helping to evolve our design and UX practices and being a big part in setting the direction of memmo's ever-evolving product suite.
An opportunity to grow yourself and your skillset faster than anywhere else (we would know :D )
Working together with an extraordinary team of smart, creative, fun, and actually quite nice people.
Building & establishing a brand new service on the market. 
We'd be extra thrilled if you:
Want to support in design research activities.
Have experience building design systems or component libraries.
Have experience in business development or product management.
Have what is called a Pi-shaped skill set (two areas of expertise - read more here: https://appunite.com/blog/become-a-pi-shaped-developer 

Eg. Product Management and UX Design.
Can be anything relevant! We like the mix and various perspectives!

Knowledge of and curiosity about technology, translating its impact on design solutions.
Have a good understanding of the function and output of other disciplines around you.
We're looking forward to talking to you shortly and learning more about your journey to this point and where to next!
To be considered for this position you need to attach a portfolio or a link to one. Thanks!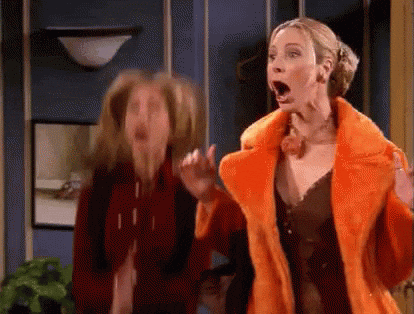 Additional information
Remote status

Fully remote
Or, know someone who would be a perfect fit? Let them know!